We strive to live up to the legacy of Mr. Spencer Trask,  one of America's original investment bankers and venture capitalists.

Illuminating the World
Mr. Trask supported Thomas Edison's invention of the light bulb – the very symbol of a good idea. When Edison finally got it to work, Mr. Trask became president of the first electric company (now Consolidated Edison) for 14 years. In light of his pioneering efforts in the electrification of the U.S., it is fitting to say that Trask helped launch the Modern Age.

Saving the New York Times
Mr. Trask and his partners led a group that saved the struggling New York Times from bankruptcy. He became chairman and hired Adolph S. Ochs as publisher who then turned The Times into arguably one of the most influential publications in the world.
"The sale took place on August 13 at noon in the New York Real Estate Exchange across from Trinity Church and went off quietly. As a legal formality, Spencer Trask, as head of the reorganization committee, made a $75,000 bid for the old Times, and it was knocked down to him. There were no other bidders."  (The San Francisco Examiner Magazine: The Birth of the World's Greatest Newspaper p.21, January 16, 2000)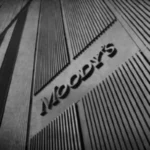 Rating the Financial Markets
Mr. Trask hired John Moody to set up the stock and bond statistical analysis service that became Moody's Investor Service. Today, Moody's monitors corporate giants and nations alike as the rating agency for the world.

Launching Wireless Communication
The discovery of radio transmission by Guglielmo Marconi kicked off a century of wireless broadcast innovation. At the beginning of that industry, Spencer Trask & Co. underwrote Marconi Wireless Telegraph Company, and Mr. Trask served on its Board, listed in the prospectus directly under Marconi himself. 

The Music Recording Industry 
Mr. Trask supported the beginning of the music industry. To get the Edison Phonograph Company funded, the prospectus offered investors the "opportunity to see the potential working of the Phonograph" by visiting the Manhattan office of Spencer Trask & Co.

Supporting Creative Minds
Mr. Trask and his wife, Katrina, were significant supporters of the arts. Trask himself served as the first treasurer of the National Arts Club, and was a patron and member of the Municipal Art Society of New York and the Metropolitan Museum of Art. In addition, the Trasks turned their 400-acre Saratoga Springs, New York estate into a retreat for artists and writers called Yaddo. It has supported the most creative people in America over the past century – those artists have collectively amassed 61 Pulitzer Prizes, 56 National Book Awards, 22 National Book Critics
More than 100 years later, the ripple effect of Mr. Spencer Trask's belief in big ideas and creative, dynamic people continues to light up the world and touch lives everywhere. His legacy, and ours, continues to inspire the Edisons of today – visionaries whose breakthrough innovations represent tomorrow's breakout investments.