Our ventures have received more than $5 billion in investments from these strategic, institutional, and corporate partners.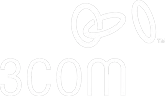 We find and foster world-changing visionaries
Spencer Trask & Co. attracts maverick entrepreneurs who have unorthodox ideas. We work with fearless change agents to build their missions by supporting the conception and early-stage development of novel startups—when experience and perseverance matter most—and transform big ideas into industry-leading enterprises. Our prowess for discovering the right startups and breakthrough ideas before anyone else is unmatched, as evidenced by our history of serving as co-founder or first funder to twelve $1 billion startups—which have a collective aggregated peak market cap that exceeds $128 billion.
Meet the creative giants backed by Spencer Trask
Kimberlin excerpt from Leonard Kleinrock's Anniversary of the Internet
The CEO of the first cell phone venture on Kimberlin's support
George Bennett on the beginning of evidenced-based medicine
Walter Gilbert on launching the first human genome company
Semiconductor pioneer Peter Sprague on connecting Spencer Trask and Nolan Bushnell, founder of the video game industry
Ciena CTO explains how optical electrical conversion works
Len Gubar on Kimberlin's role in launching the world's first cell phone venture
Dave Huber shares a humorous story from the "dawn of the Internet"